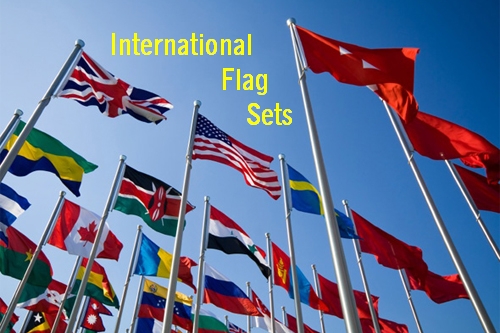 Our flag sets offer great quality, are nicely printed onto polyester fabric in brilliant colors for lasting beauty!

Flags Sets of Countries, States, Miltary, and American, including all 193 UN Member Nations; and all sets are
available in ( 4 ) sizes from 4" x 6" up to 3' x 5'.

Purchase the indoor flag set of your choice from the below links ..

NOTE: NON-PROFIT ORGANIZATIONS, ( i.e...Government, Schools, Universities ), We do except MOQ Purchase Orders!
Please phone or fax your orders!